CREATE VOTING ON YOUR WEBSITE
An application that will allow You to easily create a voting and implement it on the site.
Available FREE plugin for Blog - Voting for Blog
Features
the ability to create an unlimited number of voting on the website;
ajax-voting;
changing the color of voting result lines;
multiple check;
access to voting for authorized users or everyone;
you can change the period of voting;
ip forbid;
cookie forbid;
graphical representation of the results in the administrative part;
ability to change design;
13 design styles.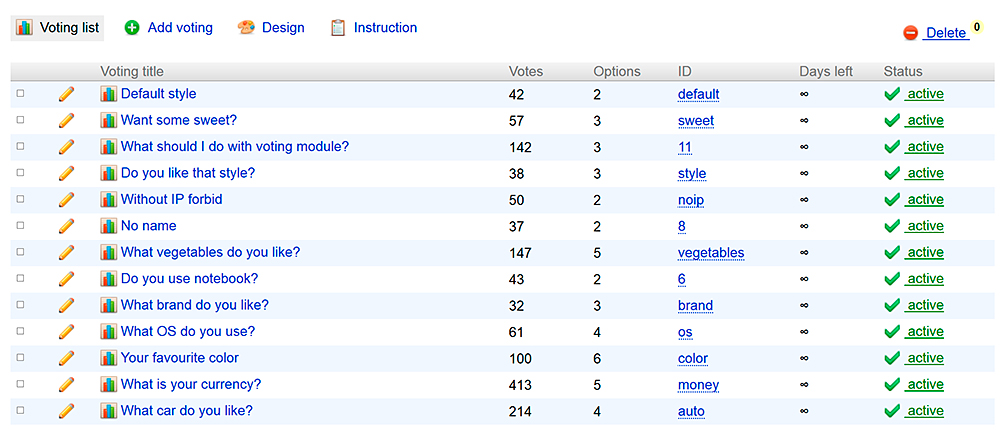 A graphical representation of the results (graph and chart).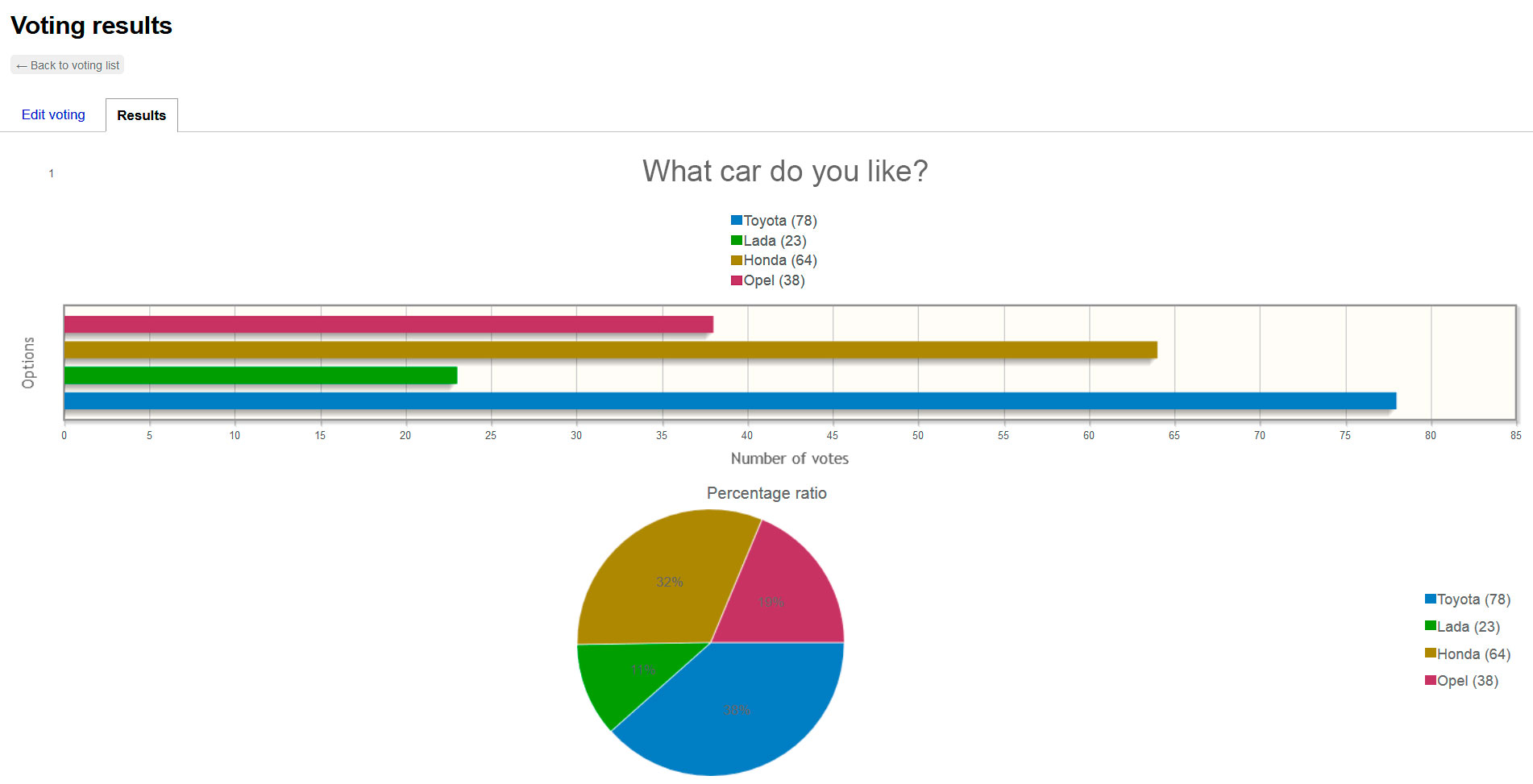 Page is loading
Page is loading