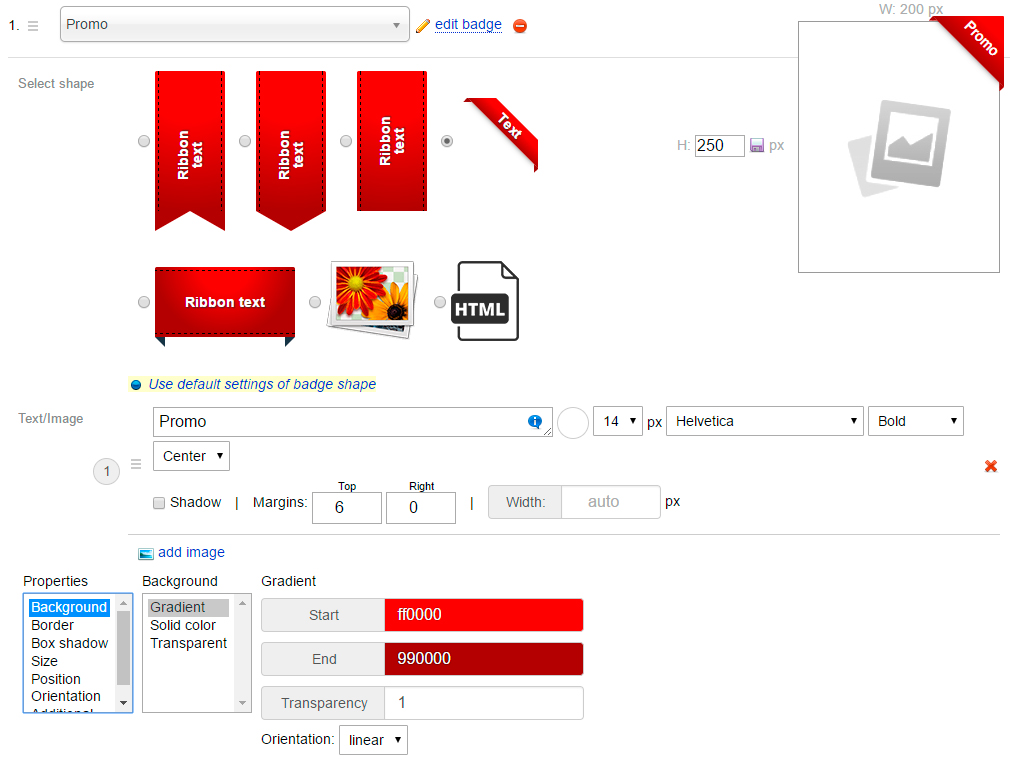 You have 7 badge types for creating different badges:
5 badge shapes,
custom HTML-badge.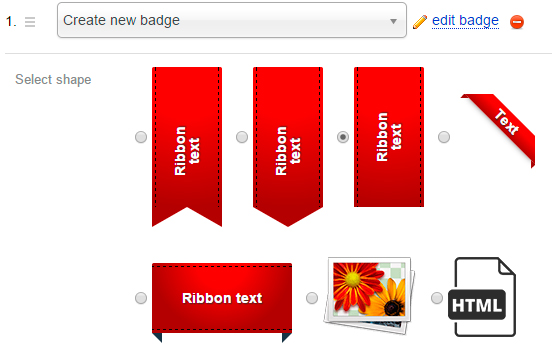 Every badge can be changed with the help of editor. Depend on badge type, you can:
Change background, transparency, use gradient.
Add box shadow.
Change sizes.
Change badge position relative to the container in which it is located. Set margins.
Change text orientation (horizontally, vertically).
Change badge orientation (From left to right, from right to left, from top to bottom, from bottom to top).
From one badge shape you can create 4 new.

Change border radius, size of "tongue", add tails, change dashed line.

You can modify almost every detail of your badges.
For convenience you have a preview block. You can change its width or height to set up badges under your theme design. Double click on sizes for opening editing mode.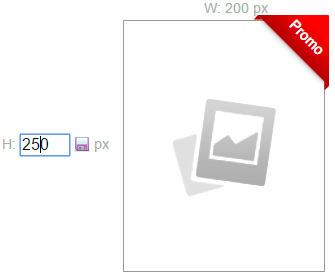 This preview block is designed for convenience and does not affect the display of badges in the theme design.